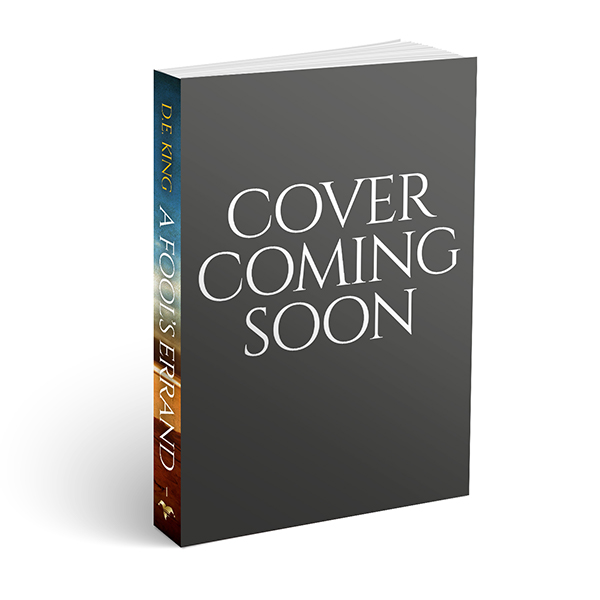 A Fool's Errand
Book 1 in the In All Jest Series.
RELEASING October 16, 2020
No one knows the past, not even the secret society of Jesters who covertly maintain stability in Dharatan.
All recent memory begins after a now-forgotten battle that almost destroyed their world.
An amulet, linked to the very cause of the war, surfaces after 800 years. One of the most experienced Jesters steals it before it can be delivered to an unknown enemy.
In an isolated cavern, outside the small northern city of Barnen, the Jester lies dying. Lani, a young woman seeking shelter away from trouble in the city, stumbles on him in his final moments.
Now in possession of the amulet, and hunted by assassins sent to retrieve the jewel, Lani is driven away from the only place she's ever lived and becomes entangled in events outside of her control.
More alone than ever and unsure who is friend or foe, she finds herself bound to this Jester's world in ways she could never have imagined. When she is told she is part of a bigger fate, her journey becomes a matter of life and death, as she seeks to unravel the truth.
It's All Fun and Games
until somebody Kills The Jester
Jesters should be seen and heard only at the behest of their patrons, be they kings or the very nobles who feel the employment of such a person will lift their station. They confront and entertain often the target of their mirth, in fact, is the very people who pay their wages.
Where do Jesters go when they aren't employed, do they become part of the travelling circuses, entertainers or bards? If they aren't in disguise or in their role how would you know who they are?
What then of a Jester unknown to common folk, who turns up dead in possession of a piece of evil not seen before in the lands of Dharatan. Discovered by a lone thief escaping her own terrors, the discovery unravels the very fabric of her world and forces her to make decisions that days before were the furthest thing from her mind.
Is this an opportunity of a lifetime or something she should turn from and flee?
IN ALL JEST: A FOOL'S ERRAND - Editing
100%
With Proofing Editor & Beta Readers
65%
Join My Readers Group
To get early insights and read sample chapters