A fool's errand In All Jest Book 1
Out Now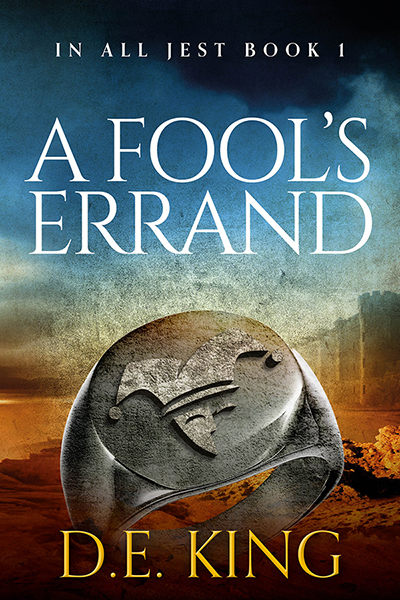 Watching over the kin and scraping up what work she could was Lani's lot, and she'd come to terms with it. Up until she stumbled on Ashantha dying in the town's wood storage cave, that is.
There in his final breaths, he pleads with her to protect a jewel he has given his life for.
In those moments, her life changes forever as she becomes unwittingly linked to his secret society of Jesters.
The amulet Lani takes possession of is the key to an eight-hundred-year-old secret previously hidden behind a magic barrier that has begun to crack.
What begins as a journey to find answers quickly becomes a matter of life and death as she runs from Derk assassins sent to retrieve the jewel at any cost.
Far from home, halfway across Dharatan, Lani must find the only person Ashantha told her could be trusted with the amulet and free herself of its deadly burden.
Buy Now using the links below