I'm excited to share with you the map for A Fool's Errand. This map is of the main continent Dharatan, which is where In All Jest Book 1 is set.
The opening scenes in the story begin in far north Malamig, in a small city called Barnen. From there, the story unfolds, and the map should help you follow along as Lani and other characters move around.
The scale is a difficult thing to get right. Dharatan is a large continent that covers considerable distances.
While a small section of the original map has been visible for a long time in the header of the home page, I have had the design updated, and I am very excited to make this public.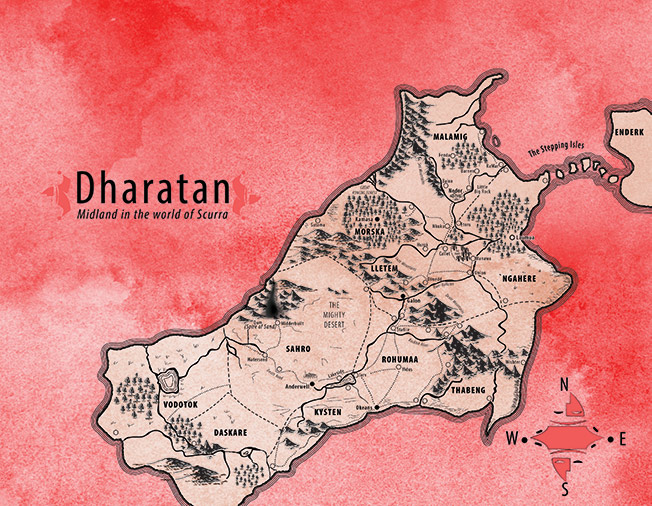 I've lived with it printed up on my studio wall for so long, now it's great to be able to share this with others, and I'd love your feedback.
As I was writing this post my copy of the poster of the map was delivered, you can see a photo of it below as well. I was pretty happy with my A3 version before, but this is fantastic. If you click through on the image below you can see the large version of it. Of course, if you'd like to buy a copy, it's available from the Artifacts section of this website.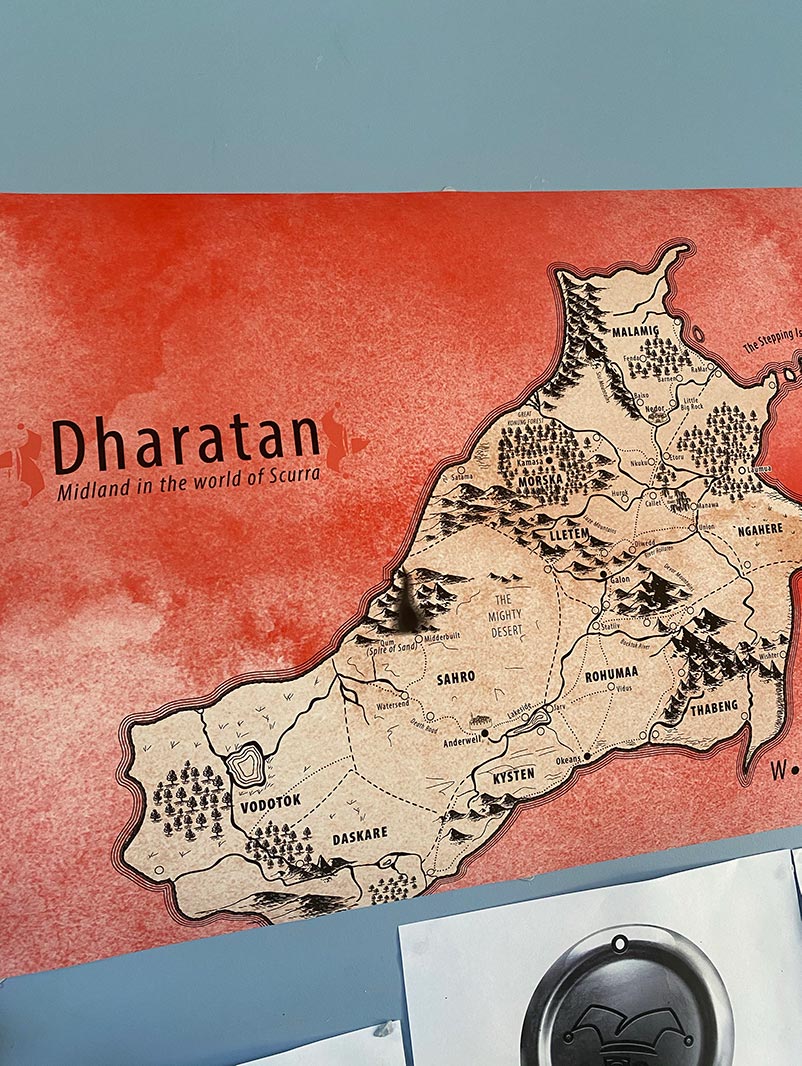 A big shout out to the two people that helped make the map happen. Tiffany Munro came up with the initial concept, and then Lauren Atkinson from Sitting Pretty Graphics, helped me create this final version.